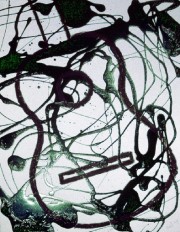 Expanding creativity in thought through music and art interactions.
Luray, VA, December 7, 2015 (Newswire.com) - Gilbert Engle has been composing music and creating art for over 25 years. With over 600 music compositions recorded, 50 albums, 30 music videos, 80 paintings and 150 creative digital images completed so far, he has always had a small, but dedicated fan base. As he has found the time and backing to devote full time to his passions several years ago, Gilbert has built the newJazz.net portal to provide free access to most of his completed and upcoming works and to share his passion with a global audience.
With a background in programming, Gil was a highly sought after Java programmer and retired at age 47 to dedicate his life to creating works of art and music. He has a passion to inspire creativity in others through his music and art and build a community of creative people that want to share their interactions and experiences.
Gilbert's music compositions include rock, jazz rock, blue grass, jazz blue grass, orchestra, orchestra with drums, synthesizer performances, jazz fusion, dance, classical guitar, piano sonatas, jazz rock with female vocals, big band jazz, guitar fusion, jazz quintets, and one live album. Many of the recordings feature top performers from the mid-Atlantic area. His current project in the works includes his first set of reggae compositions.
You are encouraged to review and download his prolific offering of music and art and share your experiences and thoughts on it with friends and associates.
Share: